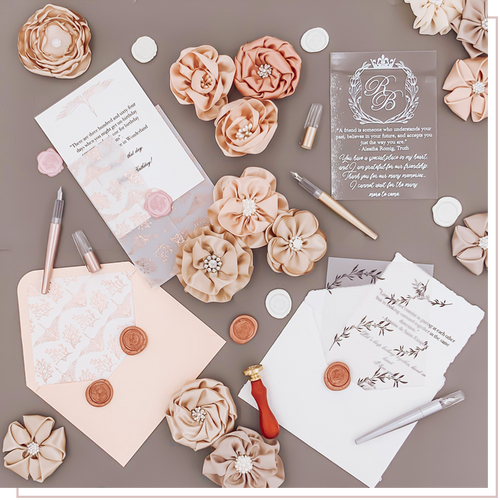 OUR COMPLIMENTARY
notecards
If you can't find the right words to say, we can help! Choose from one of our assorted inspirational, warmhearted, or illuminating quote options, a blank notecard or a custom handwritten message. Each note is available in your choice of three ornamental stationery designs. These are the perfect addition to your luxurious gift.
LET US HELP YOU
Create a Custom Gift Box
Need something extra special and lovely? We would love to help. Contact us today and we will curate an exquisite gift box for that special occasion.