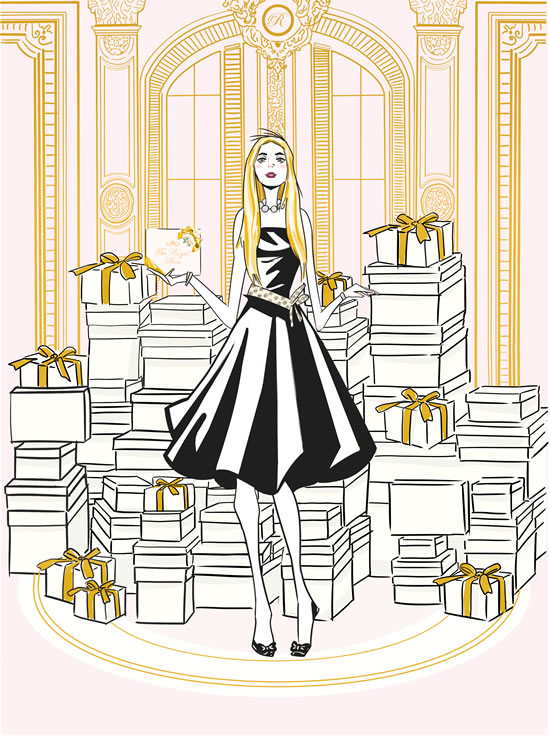 Biography
I was raised amongst royalty. Not just people with money, but amongst a diverse, one-of-a-kind group of artistics that shaped my perspective of the world.

My father was a yacht designer and a renowned architect. When he wasn't on the construction site, he was the go-to designer for celebrities and royal families whenever they wanted a luxury yacht designed.

Growing up, my house was an entertainment hub. Always filled with interesting international peoples. It was at these parties where I learned proper etiquette, how to host events and how to use social occasions to nurture relationships.

Since then, I've lived in many places across the globe. London, Milan, New York, Miami, Abu Dhabi, Dubai. Each destination contributed to where I am today, but it was Dubai where everything really blossomed for me.  

I started working in interior design while still keeping up the family tradition of entertaining people nearly everyday.

My parties became sought after because I was using the same old school principles for hosting that I learned long ago, but with a modern twist. People would leave the party asking for my business card so I could plan their parties, too. I had a gift. I knew it then more so than ever.
My Royal Mission
What's the common denominator in all my life experiences?

Well, the truth is I know how to beautify things. I know how to beautify life, and I like adding sparkles wherever I can.

Through every party I planned, or every home I designed, I was gifting experiences, smiles, laughter, excitement. That's what I'm best at.

But I don't do it alone.
We're a Team
I like to surround myself with people who inspire me. From my vendors to my employees.

I love diversity. I've learned to appreciate different cultures, different beliefs, different routines, and different values.

Here at The Royal Box, it's not a solo act. We're a group of designers, writers, developers, project managers. And that's how I like it.
Why sell gift boxes?
Because people are busy. They don't have time to search for the perfect gift. And a lot of times when they do buy a gift, they're disappointed with it when it arrives. Not any more.

Flowers are the old-fashion way of telling someone "I'm thinking about you." I want to give people an alternative.

People like beautiful things. That's why I design my boxes to be very eye-catching.

People like what's trendy and new but don't always know where to find it. That's why I travel the world and bring it to them.

People like doing good. I do too, that's why my company is based on sustainability and mindful luxury.
Mindful Luxury
Mindful luxury is about global creativity, newness, craftsmanship. It's about the soul of the customer and the creator. It's about knowing where your products come from, how they were produced, and under what conditions.

Current societal standards have made the term "luxury" synonymous with "excess" and waste."

The Royal Box solves this problem by redefining what luxury gift giving really is: gifts that feel good to give and are good to give because they're carefully chosen to be sustainable, organic, and eco-friendly when possible.

I don't want to sell items that are mass produced in factories by people who don't enjoy what they do. I don't want animals to suffer or food that's pumped full of chemicals.

I want items that were created with love, and I want to provide a way to redistribute that love in an ethical way.

People like to gift experiences, but even after the experience is over, they like to have a keepsake to remember it by. That's what these boxes are all about. They're so beautiful that you'll want to keep them even when they're empty. Whether it's to store your jewelry or to adorn your armoire, these boxes are a piece of artwork all on their own.

Now, both the gift giver and the receiver can enjoy luxury in a mindful way.
Our Boxes
Don't exist anywhere in the world.

From the size to the materials to the shape and the embossments, these products are the result of an incredibly strict work ethic and a demonstrable desire for the perfect design.

I pull inspiration from anywhere I can, including photography, and graphic design. If I take a photograph or find a beautiful painting or object somewhere, I use the exact hue and create an entire box around it. I'm literally plucking colors right out of nature to help me during the design process.

These gifts are my abstract ideas turned three-dimensional.
So, why choose the Royal Box?
Because you get the chance to give an exclusive, one-of-a-kind gift, filled with items that can't be purchased anywhere nearby.

From loose leaf teas harvested in the garden of Versailles to our rejuvenating lip masks from Korea, I've searched all corners of the world for each unique gift so you wouldn't have to.

Why choose The Royal Box? Because I can bring the world right to your doorstep.